Electrician Chester County PA
Vandergeest Electric is a dedicated team of skilled electricians serving Chester County, PA and surrounding areas. Our commitment to delivering exceptional quality work is matched only by our priority of fostering lasting relationships with our valued clients. When you choose to entrust your electrical needs to our local team, we ensure transparent communication and unwavering professionalism throughout every stage of the project.
Send us a message and we will get back to you promptly!
Residential Electrical Services in Chester County
Vandergeest Electric Proudly Serves all of Chester County PA
Families throughout Chester County rely on the expertise of Vandergeest Electric's residential electricians. Our team is known for consistently providing top-notch workmanship while maintaining a strong focus on open communication and fair pricing. We take your trust seriously and love being able to deliver a full range of residential electrical services.  If you need reliable electricians in the Southeastern Pennsylvania area, look no further.  Contact Vandergeest Electric today.
The Main Line
Coatesville, PA
 Paoli, PA
Malvern, PA
Chesterbrook, PA
and much more..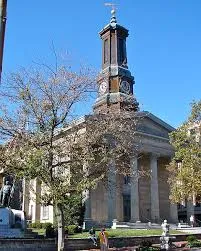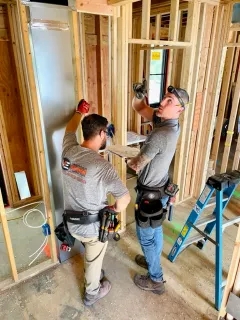 We are value driven. Your safety and satisfaction come first.
Vandergeest Electrical Contractors is a team of residential electricians that you can rely on with complete confidence. Whether you're facing a complex issue or need a quick fix, we have the expertise to identify and resolve the problem efficiently and affordably.
Frequently Asked Questions
Ask for recommendations from friends, family, and neighbors who have had positive experiences with electricians in your area.

Check online reviews and ratings for electricians in your local area. Look for high ratings, positive reviews, and testimonials from satisfied customers.

Verify that the electrician is licensed, insured, and certified to work in your state. You can usually find this information on their website or by contacting them directly.

Consider the electrician's experience, expertise, and specialization. Look for electricians who have experience working on similar projects to the one you need assistance with.

Get multiple quotes from different electricians to compare pricing and services offered. Don't automatically choose the cheapest option, as it may not necessarily be the best quality.
The time it takes to rewire a house depends on various factors, such as the size of the house, the complexity of the electrical system, and the amount of work that needs to be done. In general, rewiring a house can take anywhere from a few days to several weeks or even months, depending on the scope of the project.
A small house with a simple electrical system may only take a few days to rewire, while a larger home with a more complex electrical system may take several weeks or more. Additionally, if the wiring is outdated or unsafe, it may take longer to complete the project as additional work may be required to bring the electrical system up to code.
It's best to consult with a licensed and experienced electrician who can assess your specific situation and provide a more accurate estimate of how long it will take to rewire your house.
Vandergeest Electrical Contactors does. A quote is an estimate of the cost of a project, based on the electrician's assessment of the work that needs to be done and their hourly rate.
Getting a free quote from an electrician is a good way to get an idea of the cost of a project before committing to it. Many electricians will offer free quotes as a way to attract potential clients and provide them with information about the services they offer and the costs involved.
When requesting a free quote from an electrician, be sure to provide them with as much information as possible about the work you need done. This may include the type of project, the location, and any specific requirements or preferences you have. The more information you provide, the more accurate the quote will be.
Overall, it is common for electricians to offer free quotes for their services as a way to provide potential clients with an estimate of the costs involved.
Reach out to our friendly & reliable electricians at Vandergeest Electric to see what we can do for you.  You can contact us by calling (610) 703-0712 or send us a message online.